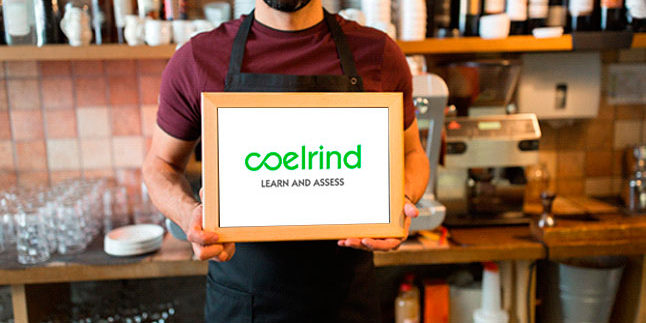 Background
Proctoring is a new and rapidly expanding option for online exams, removing the need for an exam tester to be in a physical testing centre. However the specific security and verification requirements for online invigilation mean that it's imperative to work with a trusted supplier of this provision.
This was the position international awarding organisation Laser Learning Awards (LASER) found itself in. LASER is regulated by Ofqual, QAA and SIA, and promotes widening participation, social inclusion, employer engagement and lifetime learning for all via its range of qualifications. The organisation required a secure, reliable platform that could provide remote invigilation, while still offering the best possible assessment experience for its candidates.
Solution
XAMS by Coelrind is one of the UK's largest e-assessment platforms, and is trusted by many exam boards and awarding organisations throughout the UK and globally. LASER had already been using XAMS for the authoring and delivery of its assessments for two years. As the demand for proctored examinations grew, Coelrind identified the need to pair XAMS with a specialist in proctoring technology.
That's where ProctorExam came in. As the largest online proctoring company in Europe, it provided assurance and security as well as compatibility with the XAMS platform. The ProctorExam solution is fully web-based and highly customisable, and all modes of online proctoring are possible – from live to automated. It also offers the capability of 360-degree monitoring, via simultaneous webcam and smartphone camera verification.
Results
Following a successful pilot, Coelrind was able to implement ProctorExam as its proctoring service of choice, and this was then rolled out to LASER.
"Laser Learning Awards is committed to providing the very best assessment experience for its candidates," explains LASER CEO, David Gittins. "We have worked closely with both Coelrind and ProctorExam to ensure our assessments were delivered in a timely and secure fashion to candidates. We are looking forward to working with them on many projects to come."
By bringing together XAMS and ProctorExam, it's been possible to ensure that LASER's online exams are:
Fully GDPR compliant
Delivered to the very highest quality standards
Intuitive and easy to use by both candidates and assessment staff
Daniel Haven, CEO of ProctorExam says: "This three-way partnership fits exactly in the ProctorExam alley. Coelrind and LASER have been able to customise the ProctorExam platform to the UK target audience, making sure candidates receive a bespoke assessment experience."